Universal Health Coverage
IFPMA works in partnership with other members of the global health community to achieve Universal Health Coverage targets and contribute to a world where no one is left behind in receiving the healthcare they need.
Overview
Universal Health Coverage (UHC) means that all individuals and communities receive the health services they need without suffering financial hardship.
It covers all essential, quality health services – from health promotion to prevention, treatment, rehabilitation, and palliative care – across the life course. This principle is at the heart of the Sustainable Development Goals (SDGs).
Strengthening health systems
According to the World Health Organization (WHO) health expenditure database, about 42% of total health expenditure at the global level is financed through household out-of-pocket expenditure.
In low- and middle-income countries (LMICs) and for people with low incomes in developed countries where there is a low level of health coverage, paying for healthcare can be challenging, especially for individuals suffering from chronic conditions.
50%
of the world's population do not have access to the health care they need
100m
people are driven into poverty each year because of out-of-pocket health spending
280+
cross-sector collaborations involving our members to advance the achievement of SDG 3 and UHC
Moving toward UHC demands that health systems in all countries are strengthened.
UHC strategies are intended to enable everyone to access the services that address the most significant causes of disease and death. They also make sure that the quality of those services is good enough to improve the health of the people who receive them.
IFPMA and our members support UHC by advocating for quality primary health care through investing more efficiently in health and improving timely access to medicines and vaccines.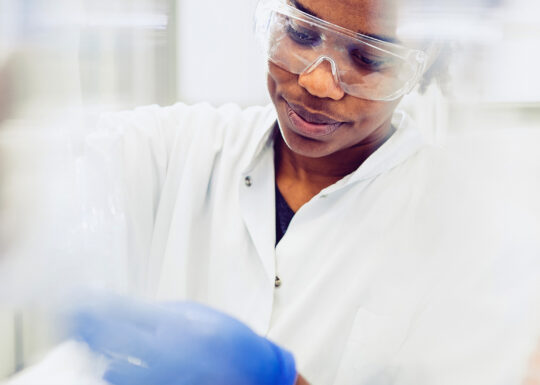 See how we're supporting African health innovation
We contribute to sustainable local solutions and policies that support greater access to health services and innovations in lower-resources settings, especially in Africa, through partnership and capacity building.
Explore Global Health Progress
Global Health Progress is an interactive resource hub highlighting collaborations between the innovative pharmaceutical industry and our partners to support the SDGs.